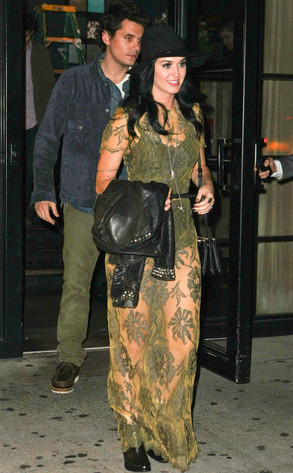 Dario Alequin/INFphoto.com
Sure, paparazzi can be invasive and annoying, but every once in a while they can also be quite informative.
And since Katy Perry and John Mayer have been keeping mum on their on-again, off-again romance, it's down to the shutterbugs to keep us abreast of any dating developments between this pop duo.
Well, judging by this latest evidence, it seems the couple is, for now, still on.