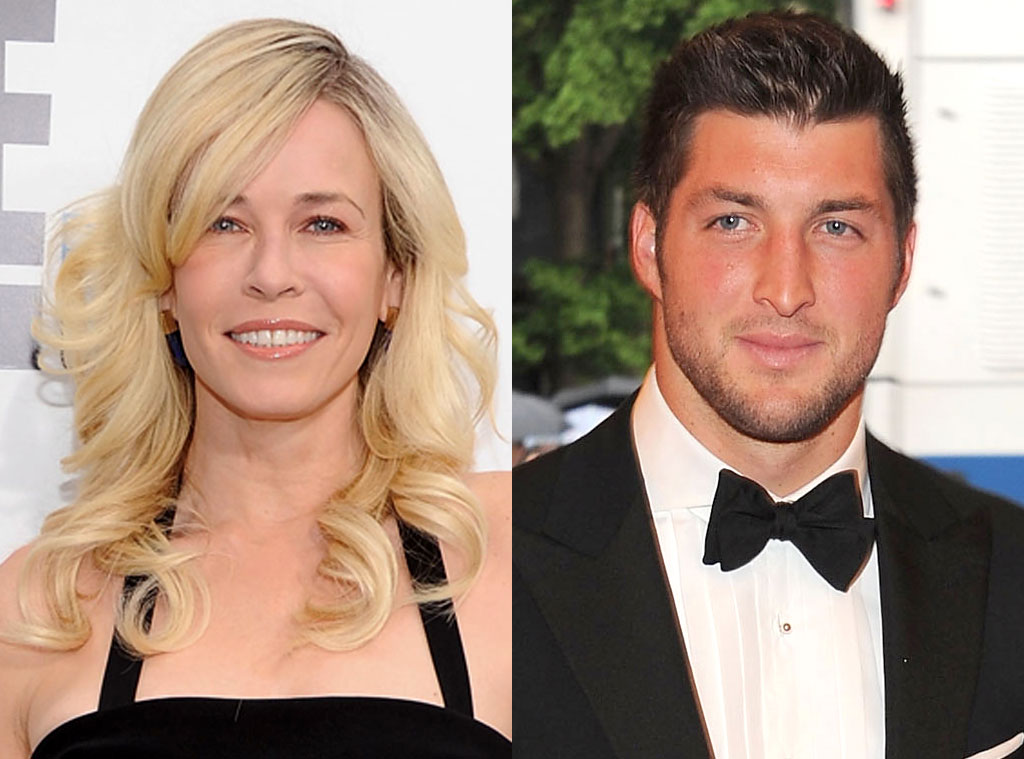 Larry Busacca/Dimitrios Kambouris/NBCU Photo Bank via Getty Images
While Chelsea Handler may not follow Eva Longoria's advice to try to date Tim Tebow, that doesn't mean the football star isn't welcome on her E! talk show.
"We don't have a ton of athletes on the show, but we should have Tim Tebow on. That's a good idea," Handler said on the new set of Chelsea Lately on the Universal lot. "But I don't think Tim Tebow could handle a girl like me, to be honest."
One person who can definitely handle her is Jennifer Aniston. The future wife of Justin Theroux will be on the show on Monday, the first to be shot on the new set.
While it will mark Aniston's first interview since becoming engaged in August, Handler said, "We won't focus on the ring. We don't want to be gross."
Then she cracked, "This isn't an ad for Zales—which I'm sure is where Justin bought it."
Other big-time guests hitting the new stage soon include Fergie, Miley Cyrus, Christina Aguilera and more.
President Barack Obama, however, won't be stopping by. "He won't come on the show," Handler said. "I'm too decisive."
She's also not trying to book the GOP ticket. "Why would I?" Handler said. "I'm not interested in Paul Ryan or Mitt Romney. I think they're both boring."
But could she be planning an Oprah-inspired moment? "Under the seats will be condoms and lube," Handler joked. "That's what we're going to do on the first day."
At least we think she was joking.