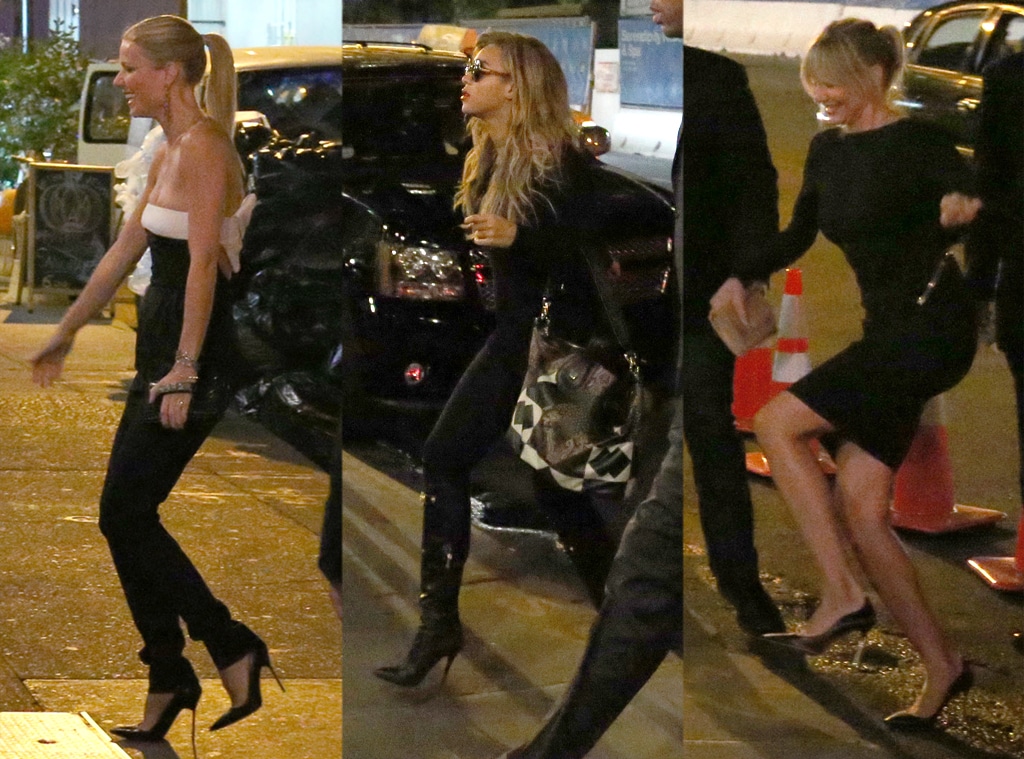 Brian Prahl / Splash News
Gwyneth Paltrow turned the big 4-0 on Sept. 27. But when you're the Goddess of GOOP, birthday celebrations are not limited to one day—or even one month!
Last Friday (Oct. 5), Gwyneth and girlfriends Cameron Diaz, Chelsea Handler, Kristen Wiig and Beyoncé celebrated the actress's special day. The A-list crew was all smiles as they made their way into Elio's, an upscale eatery on New York City's Upper East Side.
G.P. certainly looks vibrant and youthful. She recently told E! News, however, she might not be returning for Avengers 2. "I'm getting too old for this s--t ," she said. "You know what I mean?"
No, Gwynnie, we do not.
—Additional reporting by Marc Malkin