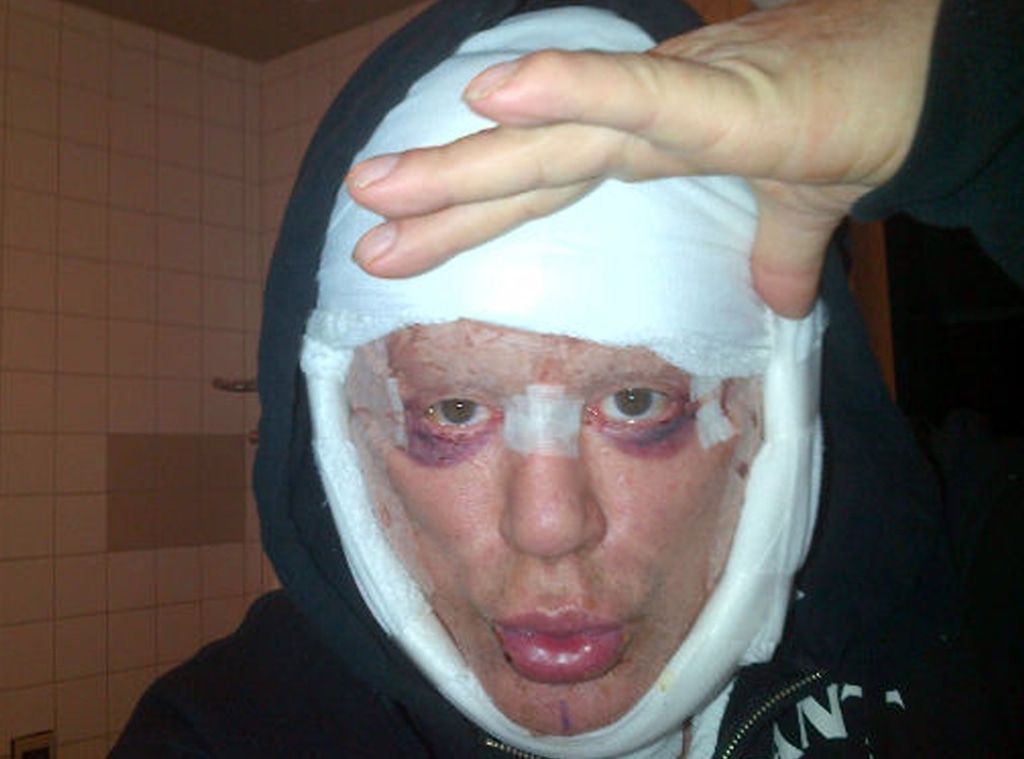 Splash News
Plastic surgery can be tricky—just ask Mickey Rourke!
The actor's post-surgery woes, which stemmed from facial procedures he underwent last year, are showcased in a series of images obtained by The National Enquirer.
In them, the 60-year-old actor's face is swollen, bruised and visibly cut up, his head wrapped in bandages.
In 2009, Rourke opened up about a botched plastic-surgery job. "Most of it was to mend the mess of my face because of the boxing, but I went to the wrong guy to put my face back together," he told the Daily Mail.
"I had my nose broken twice. I had five operations on my nose and one on a smashed cheekbone," he added. "I had to have cartilage taken from my ear to rebuild my nose and a couple of operations to scrape out the cartilage because the scar tissue wasn't healing properly."
Fortunately for The Wrestler star, it appears the scars have faded and swelling has gone down.