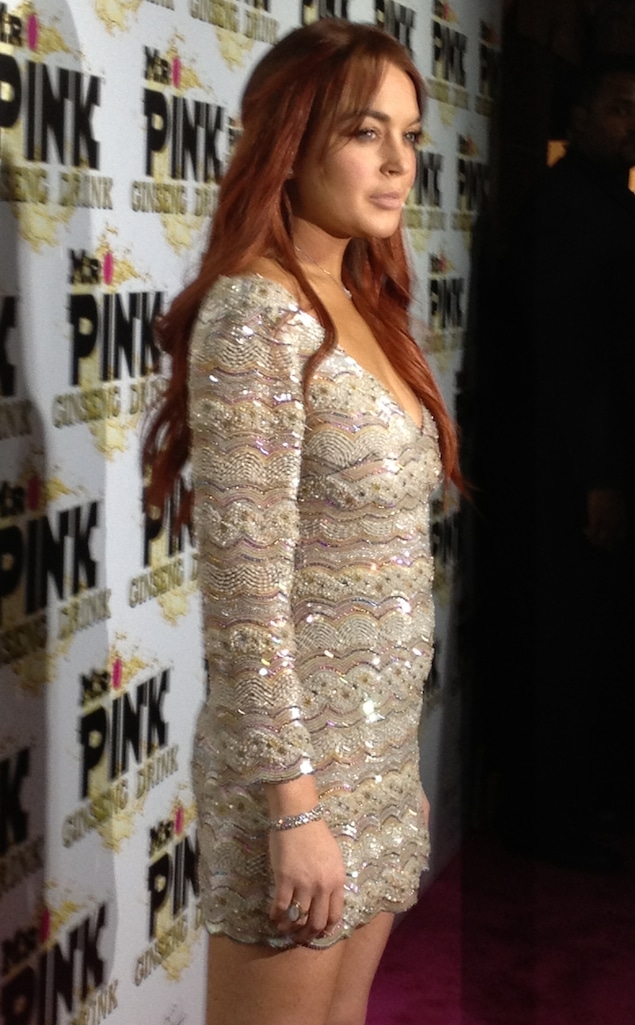 Lindsay Lohan should have enough issues to focus on in her life (like, say, the blow up fight she had with her mom and subsequent fight she had with her dad) but she has another on her mind: Unemployment.
The Liz & Dick star stepped out at tonight's Mr Pink's Ginseng Drink event at the Regent Beverly Wilshire and announced that she's putting her celebrity support behind Mitt Romney.
"I just think employment is really important right now," LiLo explained when asked if she was keeping up with the election. "So, as of now, Mitt Romney. As of now."
Shocking? Perhaps. But Lohan says "It's a long story."
Also slightly shocking was the freshly red locks Lindsay debuted on the pink carpet.
"It's actually the wrong color than it's supposed to be," she explained on what inspired the change in color. "But it's the color of my natural hair and it will get there."