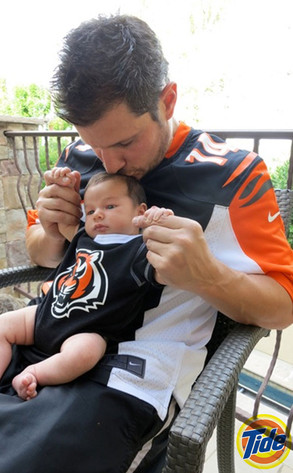 Courtesy: Tide
Excuse us while we coo over Camden John Lachey.
While sitting down for an exclusive chat with E! News, proud papa Nick Lachey also offered up this new photo of him and his month-old son with wife Vanessa Lachey.
Both big and little Lachey are showing their support for their beloved Cincinnati Bengals, dad in a jersey and Camden in his "lucky onesie."