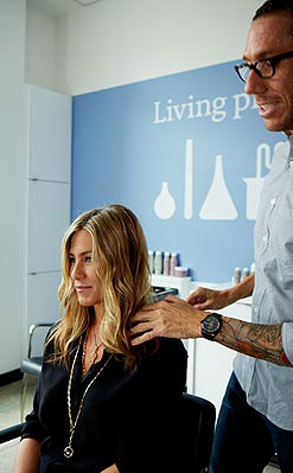 COURTESY LIVING PROOF
Here's a sentence that seems way overdue: Jennifer Aniston has a hair care line.
The woman whose hair has just about racked up as many column inches as her dating life (and that's no mean feat, no matter how ubiquitous The Rachel was) has done the inevitable and joined forces with Living Proof, becoming the co-owner and, as it happens, hair model/spokeswoman for the beauty company.
Which, incidentally, isn't just your standard celeb collaboration.