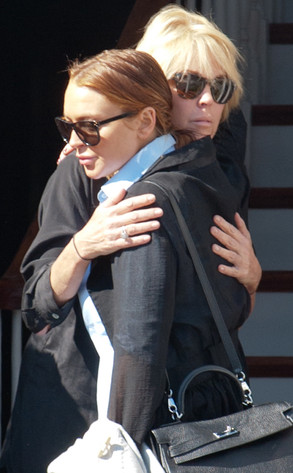 Guillermo Bosch/INFphoto.com
So, Lindsay Lohan, you just had a fight with your mom that prompted your dad to call the cops. What are you doing to do next?!
We're guessing the answer isn't go to Disneyland.
But judging by a photo taken this morning of the actress and her mom, Dina Lohan, sharing a goodbye hug outside of Dina's Long Island, N.Y., home, their mother-daughter bond doesn't appear particularly broken—as an audio recording of their wee-hours altercation following a night out at a club might lead you to believe.