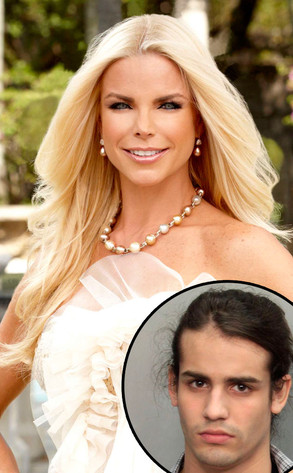 Miami Beach Police
A Real Housewives of Miami star is facing a major family crisis with some serious legal consequences.
Alexia Echevarria's son Peter Rosello was arrested Wednesday in Miami, for allegedly roughing up a homeless man, E! News has confirmed.
The 20-year-old was slapped with felony battery charges and is being held on a $5,000 bond.