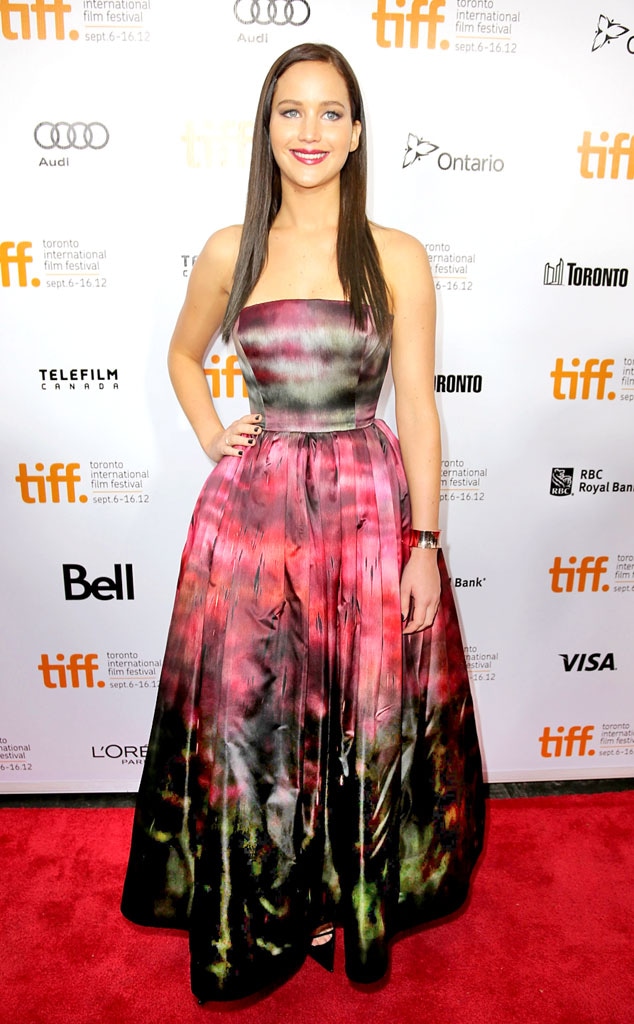 Terry Rice/Getty Images
Jennifer Lawrence has a fashionable new gig, and there's no bow and arrow required.
Of course, the Hunger Games' star still plans to rough it up—Katniss-style—on the big screen when Catching Fire hits theaters in November 2013, but fans will also get to see the beauty's softer side, as she's just been announced as the face of Miss Dior.
Lawrence will appear in the new Spring/Summer 2013 Miss Dior handbag advertising campaign, which will debut worldwide in March 2013. This collaboration marks the first time the Academy Award nominee has partnered with a luxury brand.
"It's such a dream to represent an iconic brand that is synonymous with high fashion." Lawrence said in a statement. "I'm so excited to be working with the fashion house and wear the new creations by Raf Simons. His most recent haute couture and ready-to-wear collections glamorously capture the modern era at Dior."
Jennifer is following in the footsteps of past Dior beauties like Mila Kunis and Marion Cotillard, and clearly Simons believes the Winter's Bone star is the perfect babe to represent the brand:
"Like the whole world I first discovered Jennifer Lawrence as a young action hero," said Simons in a statement. "I was, of course, struck by her unbelievable onscreen presence in these "larger than life" movies, but I was equally impressed by her powerful portrayal of more emotional and complex characters. Her youth and her classic beauty, but also the feminine strength and complexity that she can portray at such a young age are, for me, very unique and very appealing."
And lucky for Simmons, J.Law is already a pro at donning Dior—she recently flaunted her currently brunette locks in a goth-glam dress by the famed designer at the Toronto Film Festival.  
Talk about a little Dior diva already!
What do you think of Jennifer's latest fashion adventure? Does she make the perfect face of Miss Dior?