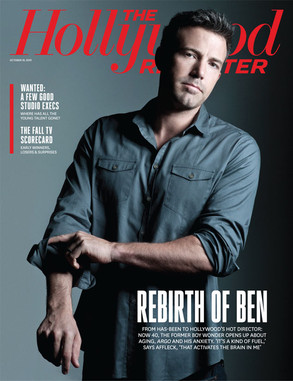 The Hollywood Reporter
From his Good Will Hunting days to his infamous time as one-half of Bennifer to his quiet family life with wife Jennifer Garner, we've always had a soft spot for Ben Affleck.
The Academy Award-winning actor is currently working hard to cement his transition to esteemed Hollywood director with his latest film, Argo, a political thriller based loosely on the true story of the rescue of six U.S. soldiers during the 1979 Iranian hostage crisis.
Gracing the cover of The Hollywood Reporter this week, Ben sat down with the mag to discuss the good and the bad in Hollywood biz, and it turns out this world-famous face is just your average 40-year-old dad to his three children.