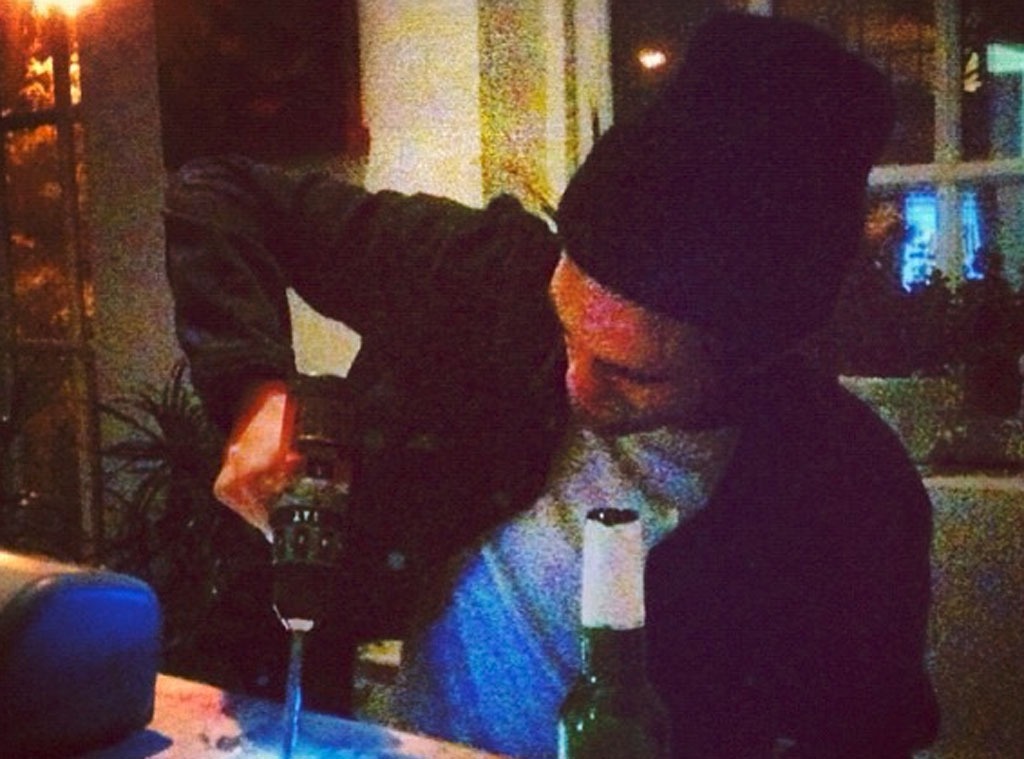 instagr.am
Random? Yes, but we love it anyway. 
It's no shocker that the brooding onscreen vampire is actually an incredibly charming and goofy guy in reality, but when a photo of Robert Pattinson drilling into a table at a New York bar Monday night surfaced on the Internet, we were a little puzzled.
"Memories from last night: #RobertPattinson using #powertools NY never ceases to #surprise," R. Pattz's friend wrote. 
And now the main question: Why?
Well, according to Pattinson's friend who posted the photo, the actor was, "Drilling his signature into my friends table. A household tradition!"
Ah, see! He wasn't trying to be rebellious or acting out any aggression (or show off some new DIY skills, for that matter), he was just participating in some Big Apple rituals.