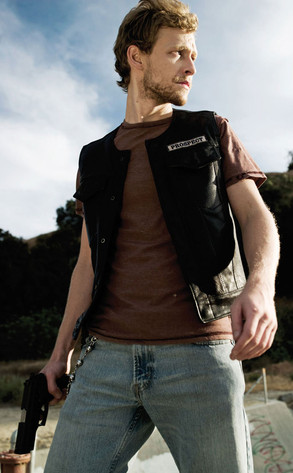 Mike Muller / FX
Johnny Lewis is finally at peace.
The Sons of Anarchy actor, who died in a plunge from the roof of the building where he had been renting a room and is suspected of killing the landlady just prior to his own death, was cremated and buried at sea last week.
According to his death certificate, obtained Tuesday by E! News, Lewis' ashes were dispersed off the coast of San Diego. Further details, such as who accompanied the 28-year-old's remains to their final resting place, were not available.