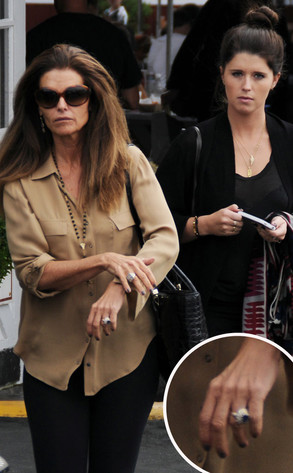 V Labissiere / Splash News
Arnold Schwarzenegger gave Maria Shriver plenty of reasons to ditch her wedding ring.
Recent photos of Maria with some supersized bling on her left ring finger, however, have sparked rumors that the 56-year-old mom of four was reconciling with the Terminator star.
But hold the phone on this one: The ring in question belonged to Maria's late mother, Eunice Shriver. Sources close to Maria Shriver confirmed to E! News back in January that her bling is actually an heirloom that she has been wearing since her mom's death in 2009.