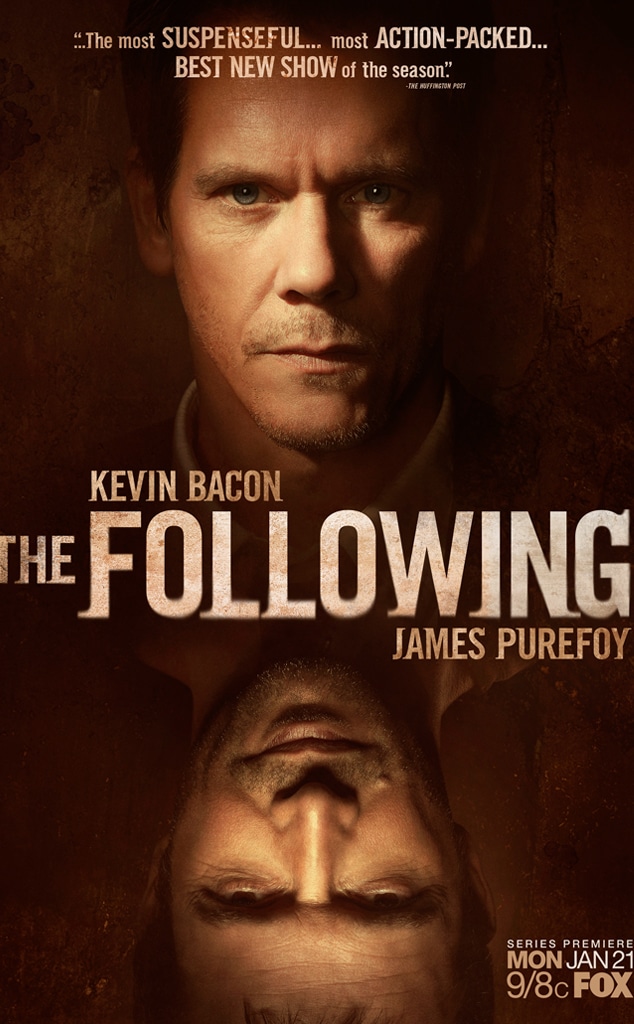 Courtesy of Fox
Two things you should know about Fox's new show The Following: (1) it was by far our favorite pilot we watched this year, and (2) it's incredibly creepy, and the creepiness is going viral.
The serial killer series stars Kevin Bacon, James Purefoy, Natalie Zea, Annie Parisse and Shawn Ashmore, and is executive produced by the brilliant Kevin Williamson (The Vampire Diaries, Dawson's Creek).
The Following's ad campaign involves "Living One-Sheets," which are exactly what they sound like. Teaser posters that are aliiive. You can see the artwork in malls across the United States staring Oct. 15, or you can just scroll on down and have a look at them now. But beware, those images will stick with you for a while after you click away. And if you want to join the following, just head on over to WeAretheFollowing.com.

The Following premieres on Fox in January 2013. And it's definitely worth the wait!