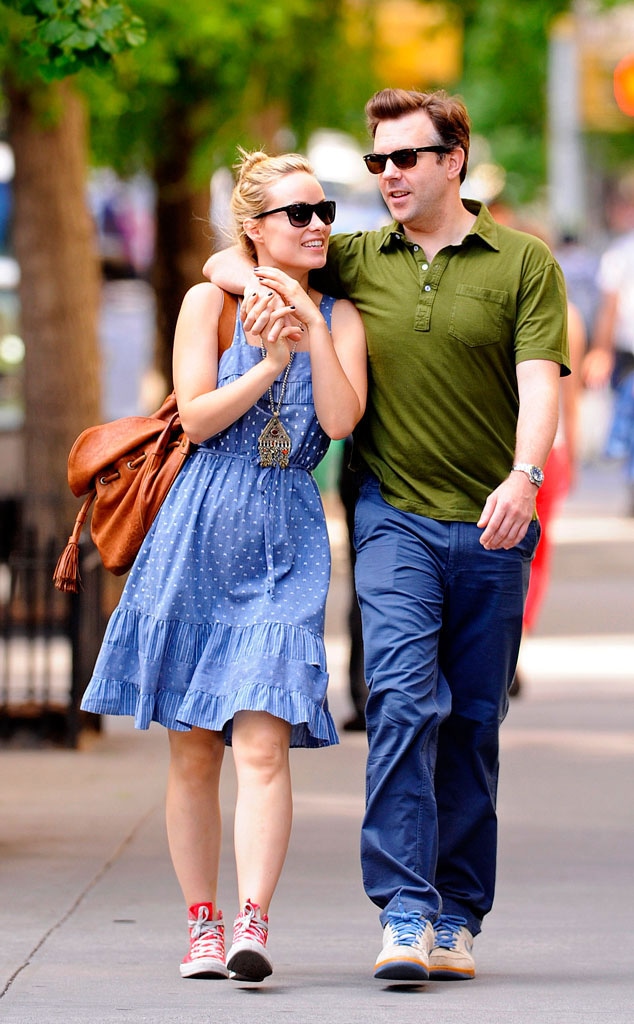 PacificCoastNews.com
Olivia Wilde and Jason Sudeikis are playing house!
In a recent interview with USA Today, the 28-year-old actress opened up about the downtown New York City apartment she shares with the Saturday Night Live funnyman and her rescue dog, Paco. "I've been decorating our new apartment. That's a lot of what I do," she said. "I'm so domestic. We have a cool new electronic drum kit. It's a good life."
She and Sudeikis, who've been dating since last year, spend nights "nerding out" with fellow actors and would love to work together on the right project. "We talk about it all the time," Wilde said. "We're constantly doing bits together. One day someone will turn a camera on that. It would be a good movie."
As for her personal future? Well, Wilde does see herself as a mom, but not right away. When she is ready for children, she'd like to model herself after her own mother, Leslie Cockburn, a 60 Minutes producer. "Yes, yes, absolutely," she said. "I think it would be great. My mom was a great example of having a professional life and having a kid. It can be done. No one is saying it's easy. But I'm totally inspired by the idea of being a badass working professional mom. I'm so into my dog. I can't imagine how I will smother my child."