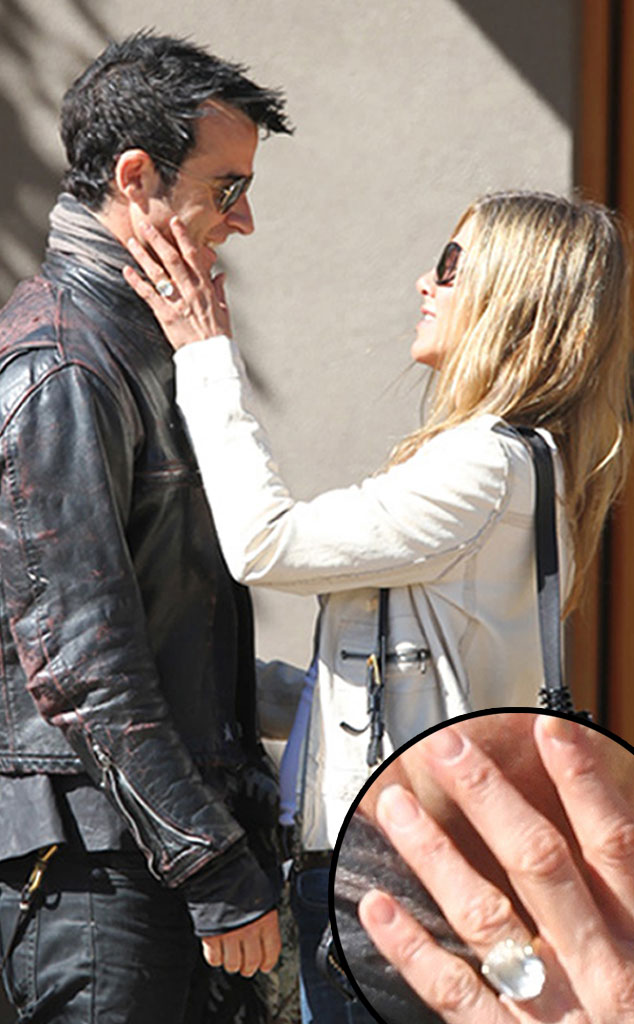 Jason Thomas/FilmMagic
Talk about a rock worth waiting for.
It's been almost two months since Jennifer Aniston and Justin Theroux announced their engagement, and the stunning sparkler that we've all been dying to see has finally been revealed.
Oh, and did we mention the ring is huge?
The 43-year-old star was snapped on Saturday in Santa Fe, N.M., sharing a sweet moment with her hubby-to-be, and the couple looked oh-so-in-love as Jen gave onlookers a glimpse of her massive rock.
This is the first official look we've had of the lust-worthy ring—Jen was caught sporting the bauble on the set of her new movie We're the Miller, but the sneaky star had the ring turned upside down in order to hide the giant diamond.
Jealously aside (seriously, that thing is enormous!), there's no doubt Jen deserves both the wedding and the ring of her dreams.
Congratulations to the wonderful couple!
We can't wait for Jen to rock the red carpet showing off that rock.