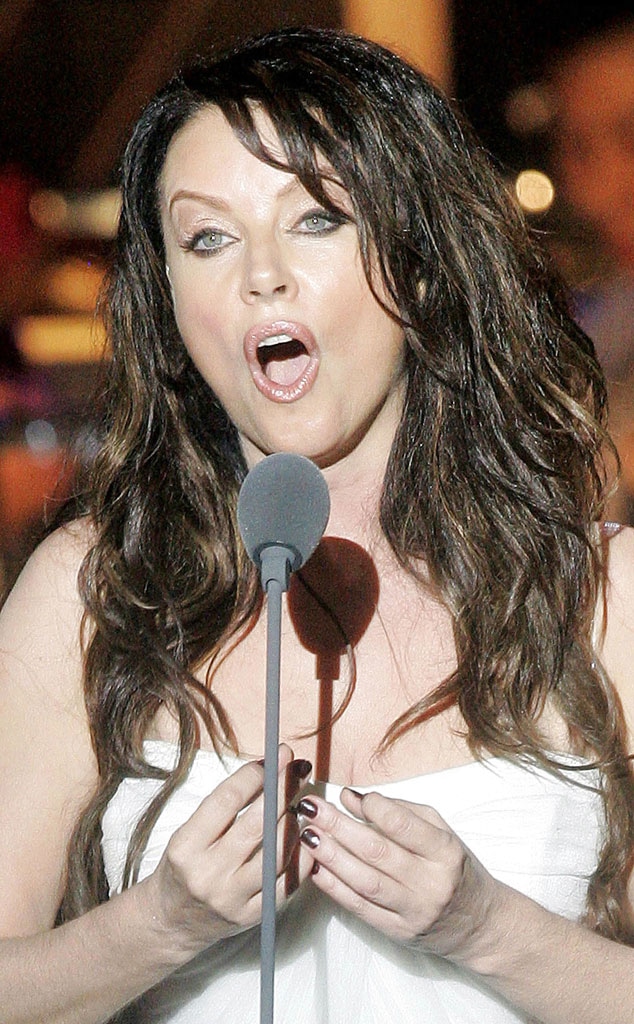 AP Photo
She shot to fame as Christine in ex-husband Andrew Lloyd Webber's stage musical The Phantom of the Opera. Now Sarah Brightman is boldly going where no soprano singer has gone before: to the stars!
The 52-year-old crooner is the latest in a growing number of private citizens hitching a ride aboard a Russian Soyuz spacecraft to the International Space Station next year.
Now this is what we call a real space opera.
Per Space.com, Brightman is set to hold a press conference on Wednesday in Moscow, where she'll confirm the news. Expected to join Sarah for the announcement will be Russian TV host Mikhail Gendelev, and Eric Anderson, chairman of the Virginia-based space tourism firm, Space Adventures, which brokered the deal.
As part of her preparations for voyage, which could last anywhere from eight days to two weeks, Brightman will undergo six months of intensive training with cosmonauts at Russia's Star City.
No word how much it's gonna cost the classically trained musician and West End and Broadway mainstay. The previous ticket price to score a seat on the Soyuz has ranged from $20 million, which multimillionaire businessman Dennis Tito paid to become the first-ever "space tourist" in 2001, to the $35 million Cirque du Soleil's billionaire CEO Guy Laliberté coughed up in 2009.
Billionaire Richard Branson meanwhile—who launched Virgin Galactic airlines to ferry regular folks heavenward— has reportedly signed up such celebrity astronauts as Ashton Kutcher, Tom Hanks, and Brad Pitt and Angelina Jolie for suborbital journeys on his new rocket plane, SpaceShipTwo.
Brightman's not totally unfamiliar with the Final Frontier.
At the beginning of her career in the late '70s, she was a member of the dance troupe Hot Gossip, during which time she conquered the chart universe with the space disco hit "I Lost My Heart to a Starship Trooper."