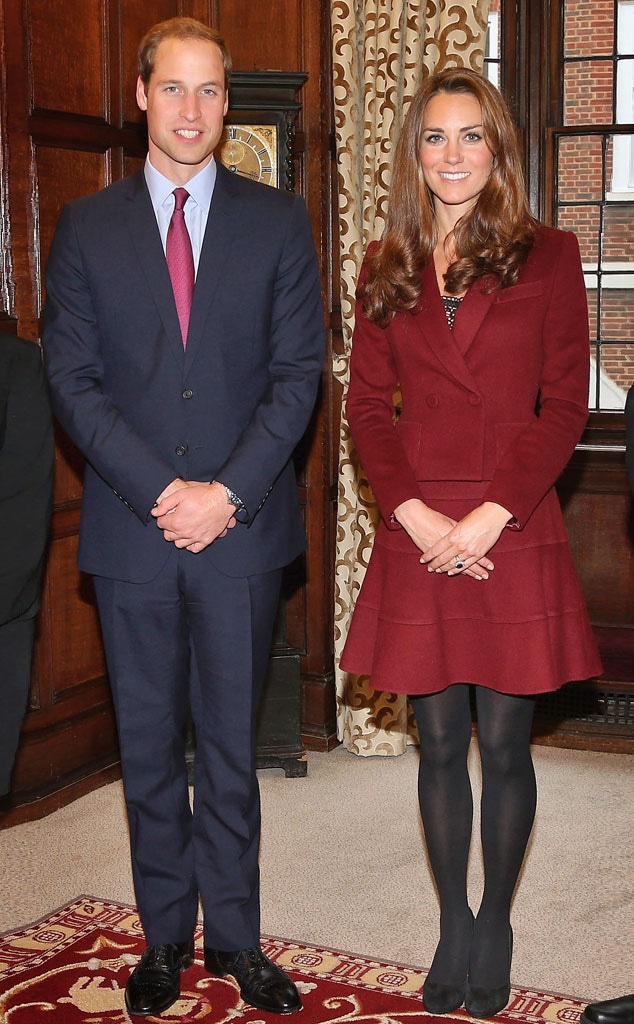 Chris Jackson-WPA Pool/Getty Images
Keep calm and carry on? Check and check.
Kate Middleton and Prince William are once again back out in the public eye, surfacing in London today to meet with students for what was their first official engagement on their home turf since Kate's topless photos hit the newsstand.
The royal duo turned up at the Honourable Society of the Middle Temple (the same central London location, incidentally, where Stanley Tucci wed Felicity Blunt last month), to meet with law students and hand out the first inaugural Duke and Duchess of Cambridge Scholarships to assembled honorees.
For the occasion, Kate wore an on-trend oxblood Paule Ka skirt suit, including a double-breasted jacket and fit-and-flare skirt, while Wills went with his usual impeccable (and we're assuming bespoke) suit with matching oxblood tie.
The eponymously named royal scholarships are given to law students in financial need who have overcome adversity to continue their studies. The school already has funds set up in the names of Queen Elizabeth II, the Queen Mother and Diana, Princess of Wales.
Incidentally, Wills himself was made an honorary lawyer barrister at Middle Temple back in 2009, albeit with the understanding that he wouldn't actually, you know, practice law.
"I promise not to practice, except for the odd speeding ticket," he said at the time. Cheeky bugger.