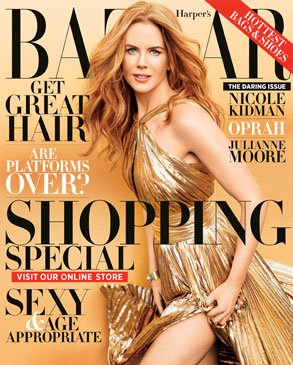 Harper's Bazaar
Nicole Kidman recently told Who magazine she doesn't regret her 10-year marriage to Tom Cruise.
But in a new interview with Harper's Bazaar, the 45-year-old Australian actress, now married to Keith Urban, admits she was insecure during the first part of her relationship with Cruise.
After meeting Cruise, now 50, on the set of Days of Thunder, Kidman entered the phase she refers to as "fame by association." In the early stages of their relationship, says "it was like, 'I'm here and I'm clutching onto your arm, and it all feels a little overwhelming and really strange.'...And I was shy. Deeply shy. I didn't feel comfortable at all. But I felt very comfortable at home."