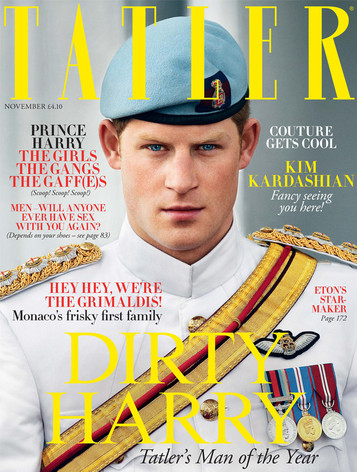 Alan Gelati/Tatler Magazine
Hang on. A fully-clothed member of the royal family taking the cover of a nontabloid magazine? Will wonders never cease.
Prince Harry (or "Dirty Harry," as he's been so respectfully dubbed by Tatler) is the British society magazine's November cover boy, earning their title of Strip Billiard Player Man of the Year.
Hard to argue with the selection. Or a man in uniform. (Well, unless your name is Morrissey, maybe.)