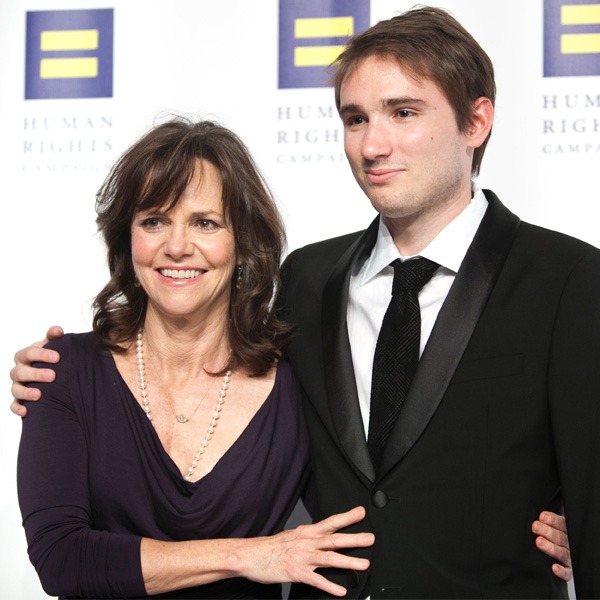 Courtesy: Judy G. Rolfe
Sally Field is one proud mama.
The actress was presented with the Human Rights Campaign's (HRC) Ally for Equality Award at the group's 16th Annual National Dinner at the Walter E. Washington convention center in Washington, D.C., Saturday night, and took the time to share her praise for her youngest and gay son, Sam Greisman, who presented her with the award.
Listen to what she had to say...
After the crowd of an estimated 3,000 people simmered down (they were really excited to see her), Field explained that there are three things she's most proud of in her life: and that her three sons.
She shared that Sam's "journey to allow himself to be what nature intended him to be was not an easy one," and added, "Nature made Sam. It wasn't a choice. He was always, always Sam. Glorious, smart, funny, sweet Sam. And finally at 20, long after he beat the crap out of his brothers at tennis and he knew more than anyone about basketball, at 20 he was finally able to stand up proudly and say: 'I am a gay man.'"
Field continued, "You all have fought for him as surely as if you were one of his parents. You've changed and are changing the lives of little boys and girls who realize somewhere along the way they're just different from their other brothers and sisters—and so the f--k what?"
Couldn't have said it better ourselves.