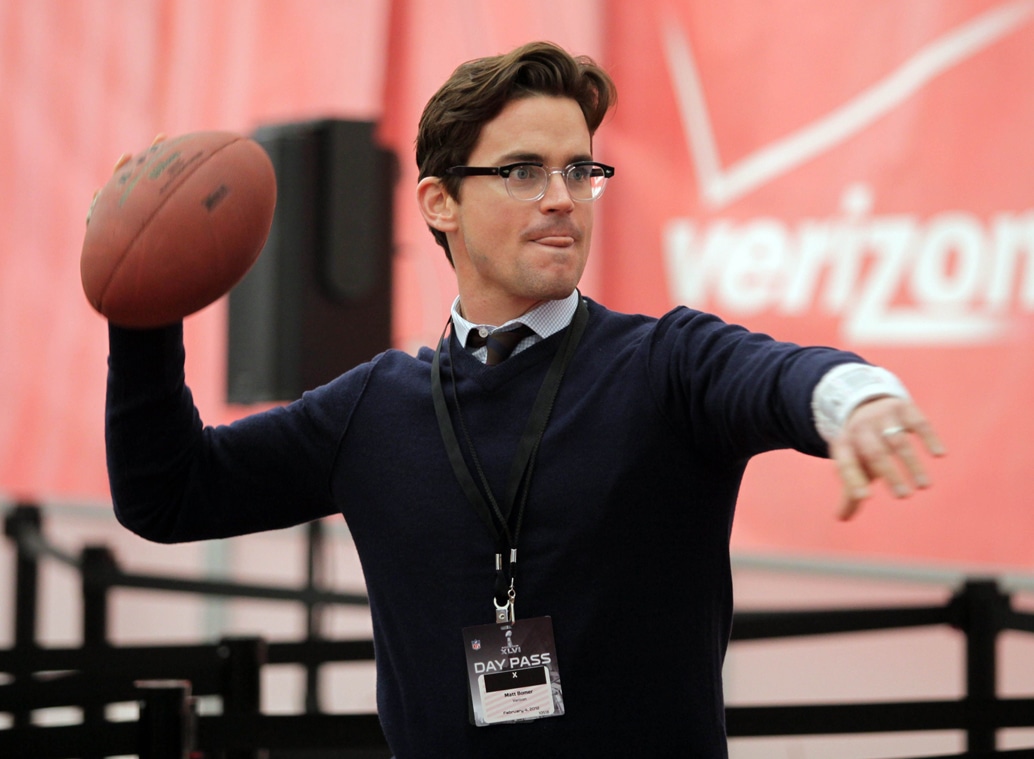 Tasos Katopodis/Getty Images for Verizon
Matt Bomer knew he was gay when he was a teenager, but coming out wasn't an option.
"When I was in high school, there was no safe haven, there was no outlet for you to speak your mind," the 34-year-old White Collar star said last night at gay student advocacy group GLSEN's Respect Awards, where he and his partner, Simon Halls, were honored with the Inspiration Award. "So I did what any self-preserving 14-year-old would do—I signed up for the school play and also the football team to cover my tracks.
"When that happens, when you aren't allowed to speak about who you are, one of the most authentic parts of who you are, which is who you love or who you're attracted to, feels invisible," said Bomer, who publicly came out in February. "GLSEN gives visibility and authenticity to kids all across the country."
Halls, one of Hollywood's most powerful publicists, spoke of his and Bomer's three sons.
"Having kids teaches you so many things, and one of the things we both have learned in our parenting journey is how loving and accepting and open children's minds and hearts are," he said. "Unfortunately, in some parts of the country, some kids are taught at an early age that being different is somehow bad or wrong or worthy of ridicule…Kids aren't born to be bullies, they're taught to be bullies."
True Blood star and Bomer's Magic Mike costar, Joe Manganiello, presented the couple with the award.
"You are the example that the rest of our country needs to wake up and see in terms of equality and putting an end to the bullying epidemic and making sure that every family is respected in our schools and our society," said Manganiello, who also went to college with Bomer.
Also at the gala, which took place at the Beverly Hills Hotel, were actors Octavia Spencer, Amy Adams, Jim Parsons along with White Collar's Tim DeKay and Willie Garson as well as directors Brett Ratner, Jason Moore and Bryan Singer, out country singer Chely Wright, red carpet maven Ross Matthews and fellow honorees Bob Weinstein and Jeffrey and Marilyn Katzenberg.