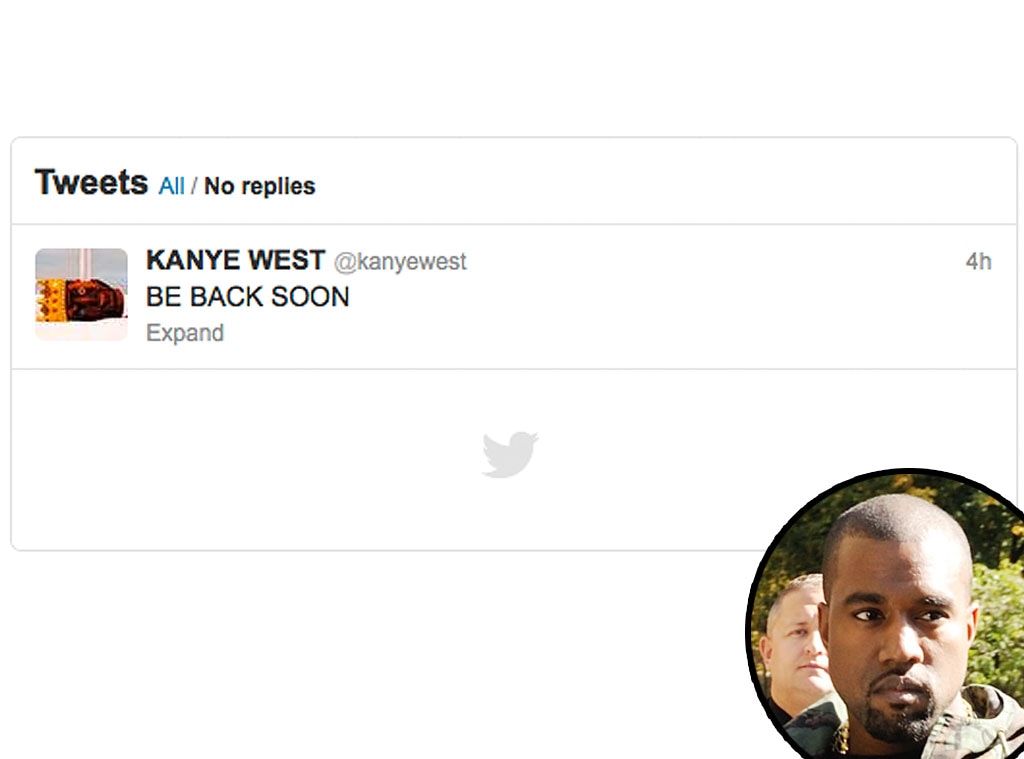 Twitter; Startraksphoto.com
Well, at least we still have Nicki Minaj to provide some Twitter excitement.
Rapper and at times notable tweeter Kanye West has opted to abandon Twitter, at least for a little while. 
Although maintaining over eight million followers (and, of course, following just one special person—his lady Kim Kardashian), Yeezy's tweets have either been deleted or hidden.
Well, except for one, that is.
"BE BACK SOON," he wrote, in shouty capitals. 
But where is he going? That question remains unanswered for now.
Are you sad or glad Kanye deserted Twitter? Let us know in the comments!