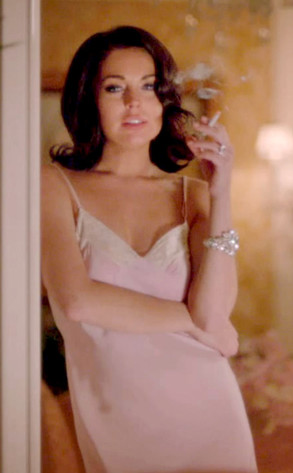 Lifetime
There were various reports that Lindsay Lohan wasn't exactly an exemplary employee on the set of Liz & Dick, the made-for-TV film in which she played Elizabeth Taylor.
But Lifetime's executive vice president of programming, Rob Sharenow, told E! News exclusively that he would "absolutely" hire Lohan again.
"I mean she really delivered," he gushed Wednesday at the premiere of Steel Magnolias in NYC. "I think you'll be very impressed. It's an amazing performance—very compelling. She really inhabits the role in a way that's astonishing."