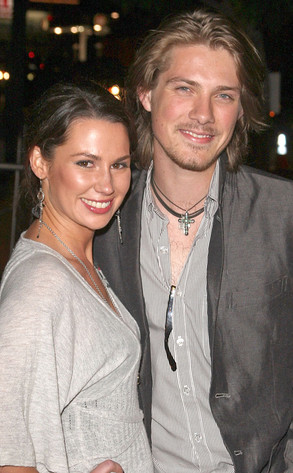 Jason Merritt/FilmMagic
MMMbop…There's a new babe in the Hanson family!
Taylor Hanson—the 29-year-old middle brother forms one-third of the family band with siblings Zac and Isaac—and his wife, Natalie, welcomed a baby girl yesterday.
"Natalie and I are thrilled to announce the arrival of our newest family member, Wilhelmina Jane Hanson," Taylor tells E! News. "She arrived on Tuesday and was welcomed by more love than could fit in the room."