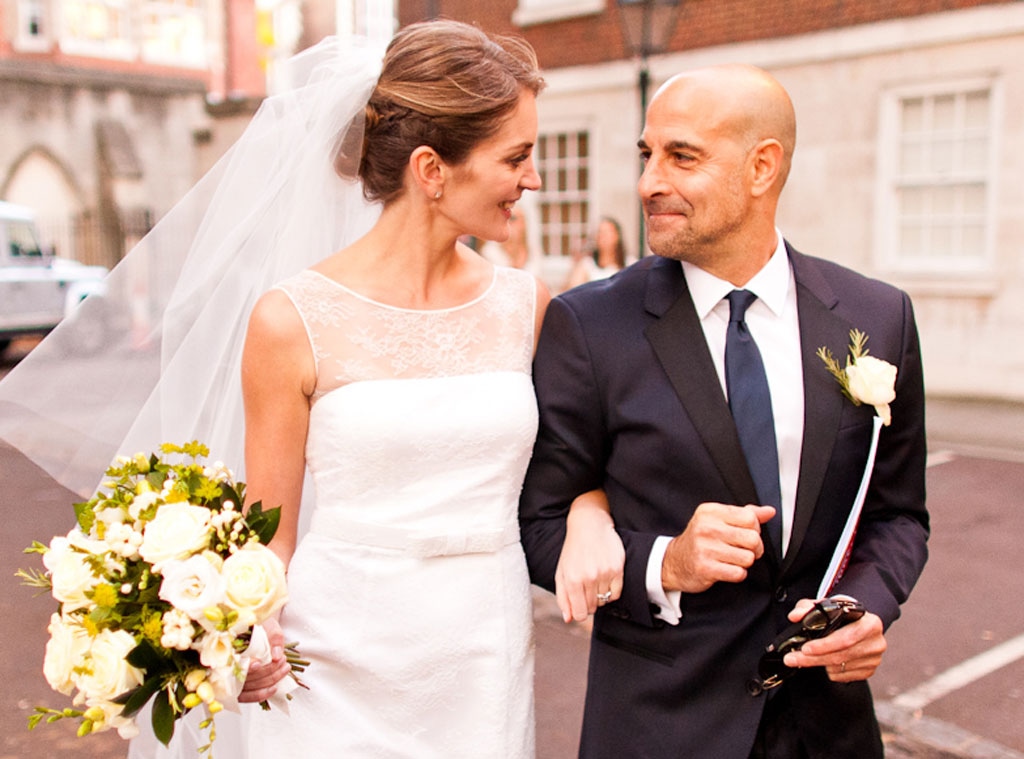 Toby Lockerbie
Here's one for the wedding album!
Stanley Tucci and Felicity Blunt exchanged vows (for the second time in two months, actually) during a formal ceremony at Middle Temple Hall in London last Saturday.
Now we're getting our first glimpse of the couple following their big shindig, where Steve Buscemi served as the best man and the bride's sister, actress Emily Blunt, was a bridesmaid.
And from the looks of things here, they couldn't be happier, as the newlyweds stroll arm in arm while smiling and gazing into each other's eyes.
Blunt wore a Nanette Lepore gown for the occasion, while Tucci sported a Hugo Boss tux.
Meryl Streep, Patricia Clarkson, Julianne Moore, Colin Firth and Emily Blunt's husband, John Krasinski, were among the guests in attendance.
Congrats...again!