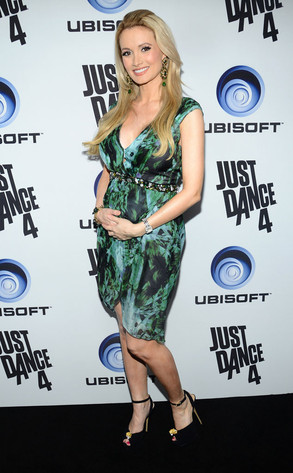 Araya Diaz/Getty Image
Holly Madison's bikini days may be numbered.
Despite gushing that she's five months pregnant, the former Girls Next Door star was recently spotted sporting a tiny baby bump and an even tinier swimsuit. But she says she probably won't be rocking a two-piece into her third trimester:
"I don't know! I feel like my belly's going to get so big the bottoms won't even stay on," Holly explained last night at the Just Dance 4 party presented by Ubisoft and held at Hollywood's Lexington Social House. "I'll probably switch to a one-piece."