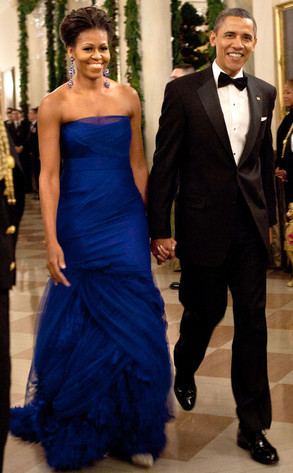 Brendan Smialowski-Pool/Getty Images
Well, there's no secret about how Barack and Michelle Obama are planning on spending their 20th wedding anniversary.
And while the first prime-time presidential debate, in which he'll face off against Mitt Romney, isn't exactly the romantic candlelight dinner other couples might enjoy, it's certainly par for the course for this most powerful of power couples.
But while their anniversary night may not be spent in the most lovey-dovey of ways, their anniversary morning certainly was.