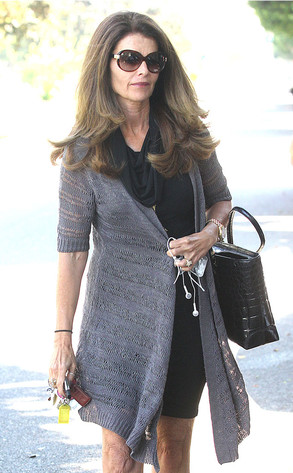 Brian Lindensmith / Splash News
Maria Shriver took time out for a little pampering on Tuesday.
And who can blame her, seeing how Arnold Schwarzenegger has been so vocal lately about the collapse of their marriage while out promoting his new autobiography,Total Recall: My Unbelievably True Life Story?
Not surprising, Shriver kept to herself as she made her way out of a Beverly Hills hair salon yesterday.