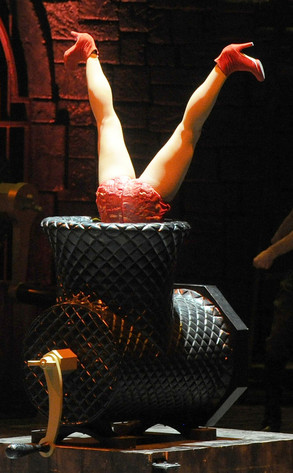 Splash News
Got a beef with Lady Gaga's weight? She's got a meaty response for you.
The pop provocateur has been criticized recently by detractors who've accused her of packing on pounds, and she's found just the perfect stunt to send up the controversy while delivering a subversive message about both her celebrity and women's bodies.
During a concert in Antwerp, Belgium, over the weekend, the star plunged headfirst into an oversize meat grinder while performing "Poker Face."
How's that for grinding down your critics?