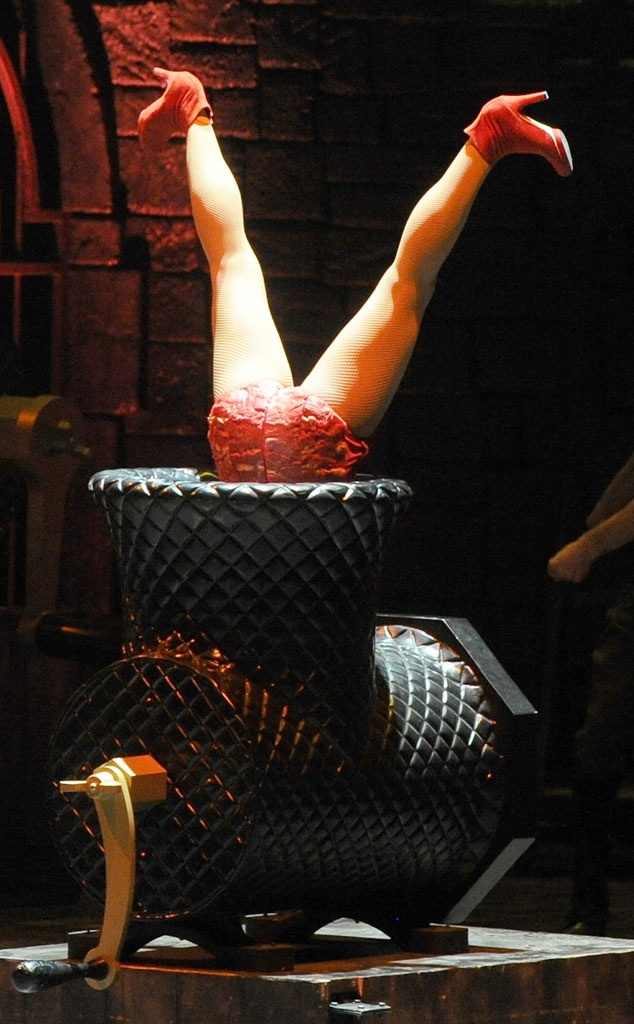 Splash News
Got a beef with Lady Gaga's weight? She's got a meaty response for you.
The pop provocateur has been criticized recently by detractors who've accused her of packing on pounds, and she's found just the perfect stunt to send up the controversy while delivering a subversive message about both her celebrity and women's bodies.
During a concert in Antwerp, Belgium, over the weekend, the star plunged headfirst into an oversize meat grinder while performing "Poker Face."
How's that for grinding down your critics?
Of course, the 26-year-old was properly dressed for the occasion, taking the stage in a strapless minidress that looked like meat (insert your own "skirt steak" joke here).
Ever the conscientious fashionista, she even had meat shoes to match.
It wasn't the only beefy ploy she mounted during the show: Gaga also performed on a hulking couch of meat (prime rib, we're guessing?), and her backup dancers wore matching steak-inspired outfits (definitely some sirloin there).
A well-done ideological grill or just a hammy, undercooked stunt? You decide.
And if you can't get enough of Gaga's fantastical frocks, check out our gallery of her wildest, wonkiest looks!