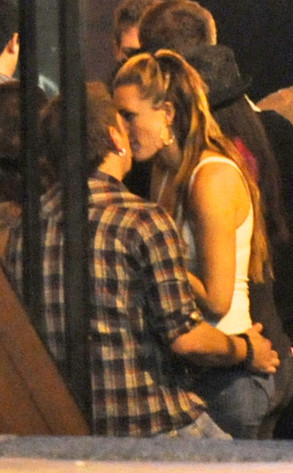 NATIONAL PHOTO GROUP
Brittany Kerr wants out of the crossfire.
Just a day after Jason Aldean admitted to cheating on his wife, Jessica Ussery, Kerr, the former American Idol contestant seen kissing him in a crowded Sunset Strip bar has deleted her Twitter account.
Aldean has publicly apologized for "embarrassing my family and myself" and "disappointing" his fans. And sources told TMZ that Kerr, a Charlotte Bobcats cheerleader, had no idea the country superstar was married and would've "shut the whole thing down from the start" had she known.