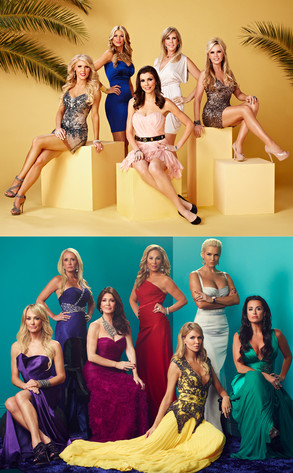 Joe Pugliese/Bravo; Michael Rosenthal/Bravo
The Real Housewives of Orange County was the original. Beverly Hills might be one of the most buzzed about (right, Brandi Glanville?). So it only makes sense that Bravo might look to the golden coast once more for its next Real Housewives installment.
And that's exactly why rumors are swirling that Bravo is ramping up for The Real Housewives of Santa Barbara, claiming the show has been recruiting "socially prominent, wealthy women in the plush seaside city" including "at least one prominent divorcee."