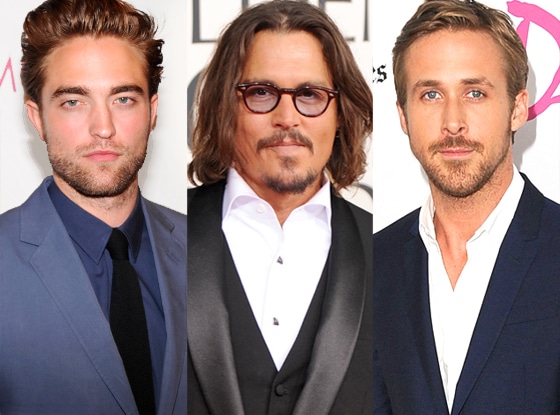 Jamie McCarthy/WireImage; Evan Agostini/AP Photo; Jason Merritt/Getty Images
How's this for a winning streak?
Robert Pattinson tops Glamour U.K.'s "Sexiest Men" list...for the fourth year in a row!
What's more, when you look at the guys he beat out, it definitely makes such an accomplishment all the more impressive.
So, who had to settle for second? That would be Avengers star Tom Hiddleston.
Rounding out the top 10 are Johnny Depp, Michael Fassbender, Benedict Cumberbatch, Robert Downey Jr., Taylor Lautner, Paul Wesley, James McAvoy and Henry Cavill.
Other hotties that comprise the list of 100 delicious dudes include Ian Somerhalder (12), Joe Manganiello (15), Ryan Gosling (17), Chris Hemsworth (19) and David Beckham (46).
Oh, and for all you One Direction fans, you'll be happy to know that all five members of the band made the cut. Harry Styles came in at 21 followed by Zayn Malik (27), Niall Horan (34), Louis Tomlinson (48) and Liam Payne (77).