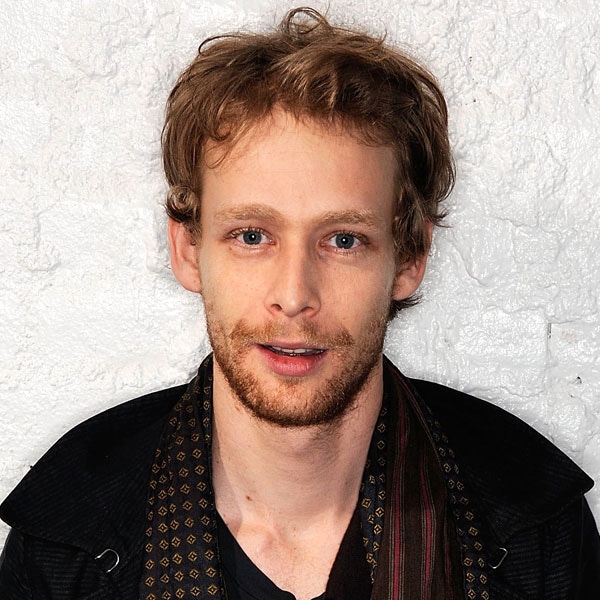 Larry Busacca/Getty Images
Those who worked with Johnny Lewis on his last project, 186 Dollars to Freedom, spoke out about the actor's death Friday night during a Q&A for the film held in Santa Monica, revealing they're "devasted" and that Johnny was "fantastic" to work with.
And although a majority of Hollywood is saddened yet not entirely shocked by the tragedy, in which Lewis apparently murdered his landlady before plummeting to his death from her roof, both the writer and director of the movie expressed their grief and respect for the late 28-year-old actor.
Watch:
Johnny Lewis' Coworkers Share Thoughts
The film's writer Monty Fisher revealed he's having a hard time dealing with the loss: "[Johnny] was the heart of our film. He was the dearest, the sweetest guy. When he dies [in the film] it just tears everybody apart."
"I've been devastated for the last two days," he added. "I've just been down to the beach trying to deal with this. The press wants to know who this guy was and for me he was…as you see he was the heart of this film—he was the sweetest thing that could happen and to find out what happened to him is just tearing me apart."
The movie's director and producer, Camilo Vila, though he admitted he "didn't keep in touch" with the actor after the film wrapped, he did reveal his respect for Lewis.
"I only knew him professionally," said Vila. "He came so prepared. He was a real artist. The guy was so creative. He was so bright. He started going to temple just to prepare himself for the movie. He lost 20 pounds. He picked up an accent. I only have respect and I feel very privileged to have worked with an actor like him.  Everything that has happened to him in the last two years I don't know because I didn't keep in touch. My experience with him was fantastic."
Lewis' 186 Dollars to Freedom is currently playing in theaters in Los Angeles and New York.