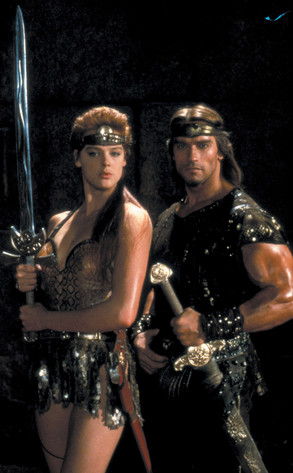 MGM
Arnold Schwarzenegger's confessions just keep rolling in.
As he's been making the media rounds dishing details of his secret romance with his family's housekeeper, which resulted in a son, the former California governor is revealing another dalliance behind Shriver's back. In his new autobiography, Total Recall: My Unbelievably True Life Story, The actor reveals he had a "hot affair" with Brigitte Nielsen.
Schwarzenegger said the duo's short-lived fling went down while he and now ex-wife Shriver were dating and living together, according to Time.