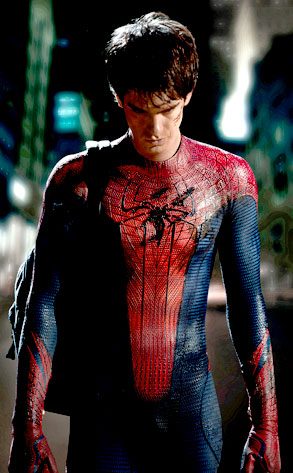 John Schwartzman/Columbia Pictures
What a tangled web they'll weave!
Andrew Garfield will reprise his role as Peter Parker for the next installment of The Amazing Spider-Man while Marc Webb will once again take the helm, Columbia Pictures announced today. And Emma Stone is in talks to return to the franchise as Parker's love interest, Gwen Stacy.
Webb—whose only previous feature-film directing credit was the indie hit 500 Days of Summer—put a new spin on the Marvel superhero with this summer's blockbuster reboot, which grossed an amazing $750 million worldwide and starred the 29-year-old Social Network star, who took over for Tobey Maguire as everyone's favorite webslinger.