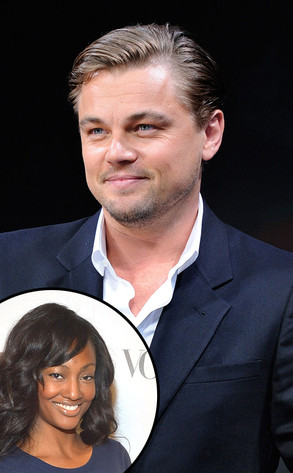 TORU YAMANAKA/AFP/Getty Images; Charley Gallay/WireImage
Not that we doubted Leonardo DiCaprio was anything but a fine kisser, but it's nice to get some confirmation from someone who's actually smooched the megastar.
Nichole Galicia plays his love interest in director Quentin Tarantino's upcoming Django Unchained.
"It was everything you would imagine it to be," she told us at last night's Express and Vogue event at the Chateau Marmont hotel. "It was perfect."