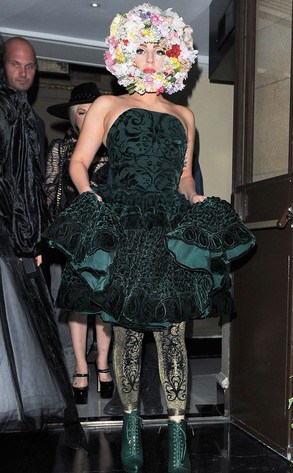 Splash News
Lady Gaga's not keeping a poker face over this.
The pop star has cheekily responded to a politician's skanky attack on her after he called her a "slut" during a bizarre rant in New York City.
But first, some context: Earlier this week, the politician in question, Staten Island Borough President James Molinaro, lashed out at the 26-year-old for recently smoking pot onstage in Amsterdam, saying, "This slut is influencing many, many children.