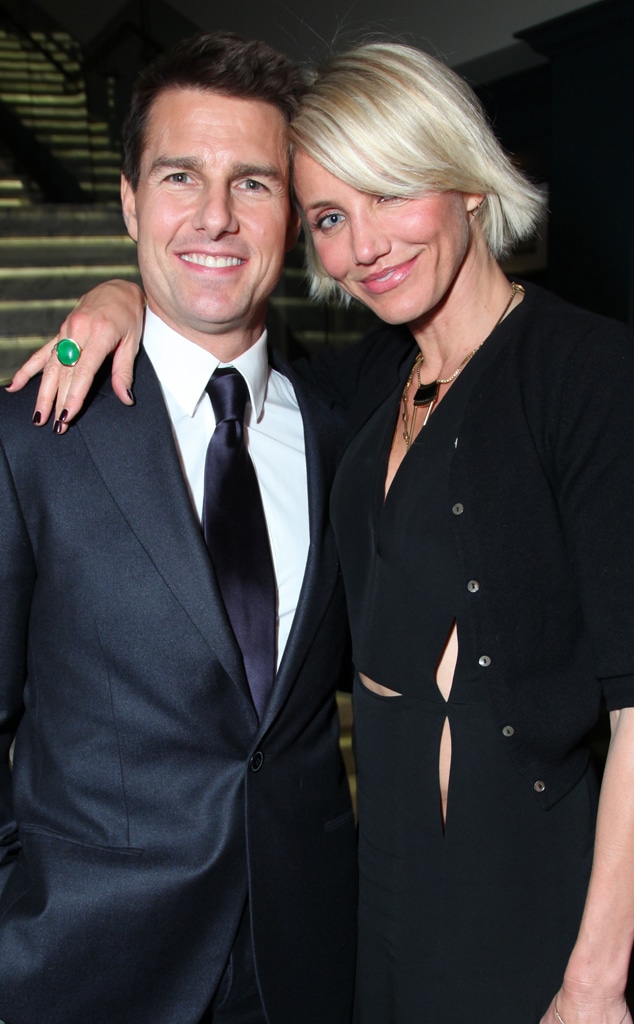 Courtesy of Alex J. Berliner/abimages
Have Tom Cruise and Cameron Diaz taken their friendship to the next level? 
The rumor mill has been churning out stories recently about this superstar pair, with tales that the duo has gone from friends to lovers.
Sorry, starry-eyed fans, this hookup is only happening onscreen.
"It's false. They are friends," Cruise's rep tells E! News
The Rock of Ages star, who split from wife Katie Holmes in June, previously starred in Vanilla Sky and Knight and Day with Diaz.
It looks like we'll just have to wait to see who inspires Cruise's next couch-jumping stunt.