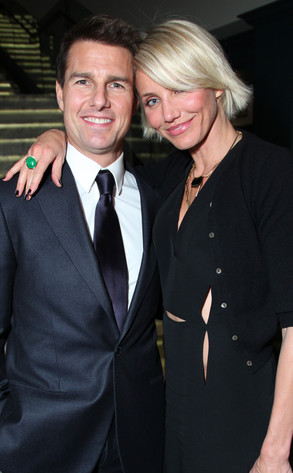 Courtesy of Alex J. Berliner/abimages
Have Tom Cruise and Cameron Diaz taken their friendship to the next level?
The rumor mill has been churning out stories recently about this superstar pair, with tales that the duo has gone from friends to lovers.
Sorry, starry-eyed fans, this hookup is only happening onscreen.