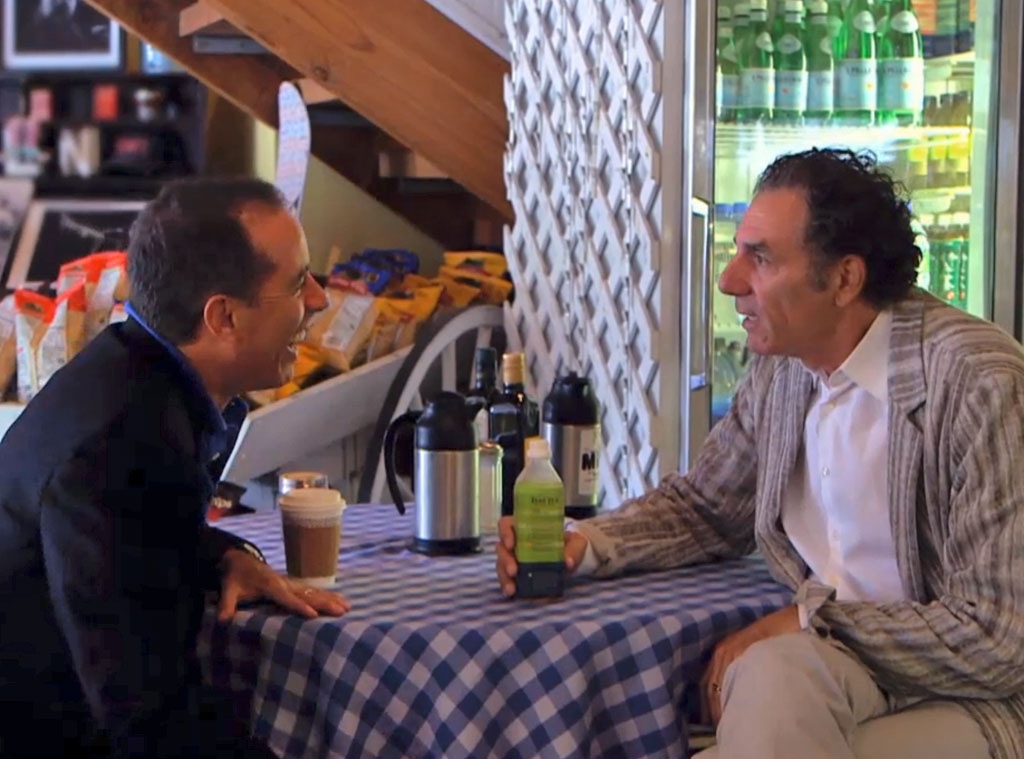 http://comediansincarsgettingcoffee.com/
Before Daniel Tosh sparked controversy with his jokes about rape, Tracy Morgan spouted off his opinions of gay people and Dane Cook made some rather ill-timed (though, is there ever a good time? Probably not) riffs on the Dark Knight massacre, there was Michael Richards.
As you surely remember, the Seinfeld favorite marred his Kramer image when he unleashed on a couple hecklers at Los Angeles' Laugh Factory with an N-world-laced rant. After the video went viral, he appeared on The Late Show With David Letterman to say he was "deeply, deeply sorry."
And years later, he is reflecting on it once again, this time speaking about the incident to former costar Jerry Seinfeld on his webseries "Comedians in Cars Getting Coffee" (the concept of which is exactly what the title says).
"Our job was not for us to enjoy it, our job was to make sure they enjoy it," Jerry noted when Michael reflected that he might not have enjoyed his time on the hit sitcom as much as he could have. "And that's what we did."
"That's beautiful. Because I think I worked selfishly—and not selflessly. It's not about me, it's about them," Michael responded before turning talk to his infamous rant. "Now, that's a less I learned seven years ago when I blew it in the comedy club, lost my temper because somebody interrupted my act and said some things that hurt me. And I lashed out in anger. I should have been working selflessly that evening."
And the incident left its mark on the actor.
"I busted up after that event. It broke me down," he explained. "It was a selfish response. I took it too personally, and I should have just said, 'Yeah, you're absolutely right. I'm not funny. I think I'll go home and work on my material and I'll see you tomorrow night.' And split, or something. Anything. But it's just one of those nights."
Michael is thankful though for one thing: The support he got from his longtime friend Jerry. "Thanks for sticking by me. It meant a lot to me," Michael opened up. "But inside, it still kicks me around a bit."
To which Jerry advised, "That's up to you to say, 'I've been carrying this baggage long enough. I'm going to put it down.'"