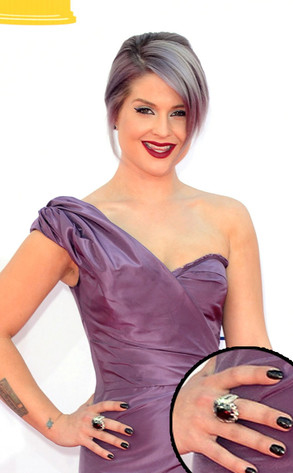 Jason Merritt/Wireimage
Fashion Police cohost Kelly Osbourne issued an apology of sorts for what many considered a fashion faux pas.
She took to Twitter today to offer a mea culpa of sorts following criticism over her revelation that the manicure she sported at the Emmys on Sunday featured a polish created by renowned jeweler Azature.
The price of a bottle runs $250,000 due to the fact that it contains 267 carats of black diamonds.