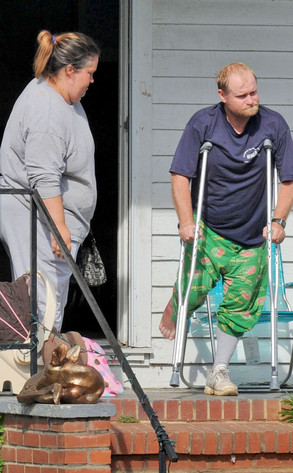 Jason Winslow / Splash News
Everyone can take a deep breath, Sugar Bear is going to be OK.
Here Comes Honey Boo Boo's patriarch Mike Thompson was recently hospitalized after an injury to his foot from his "mud-boggin'" accident grew an infection.
But luckily, it's not as bad as it sounds.