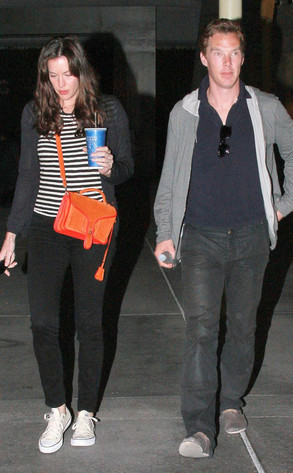 LAShooters/FAMEFLYNET
Hmmm…Sherlock Holmes' impeccable sleuthing skills might prove quite handy here.
Sherlock star Benedict Cumberbatch and The Incredible Hulk beauty Liv Tyler were spotted catching a movie together Tuesday night in Los Angeles. Which can only mean one thing: Time to crank up those romance rumors!
The two swung by ArcLight Cinemas in Hollywood and discreetly kept some distance from each other as they exited the theater together.