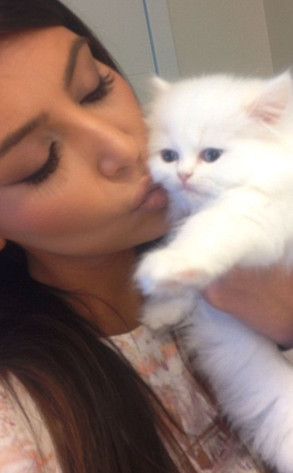 instagr.am
UPDATE: Sad news. Kim Kardashian's kitten Mercy has died.
It didn't take long for the world to fall in love with Kim Kardashian's new kitten, Mercy.
"Isn't she so cute?!" Kardashian told us at her Midori Makeover event in Santa Monica.
"I really don't know what I'm going to do, Mason is so obsessed with her," the E! star said. "He wakes me up every morning banging on my door, 'Mercy! Mercy!' He wakes up Mercy, and I'm like, 'She's sleeping.' He's so obsessed with her, it's really cute."