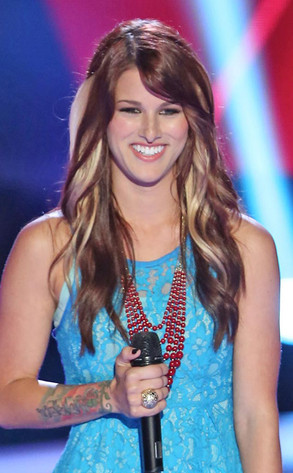 Tyler Golden/NBC
Cassadee Pope got all four judges to turn their chairs around Tuesday night on The Voice with her stunning rendition of "Torn," but did she have an unfair advantage from the start?
Pope, 22, is the former lead singer of pop rock band Hey Monday and even previously toured with Fall Out Boy, but now she wants to break out as a solo artist. During a conference call today, Cassadee responded to some of her critics who claim that she has a vocal cord up on her competition.
"I definitely think going on tour and performing a lot has really helped me, but the same could be said for everyone else who has ever played shows," Pope told reporters Wednesday. "This just isn't something I've ever experienced before, especially in a competition setting, because a tour definitely isn't anything like that."