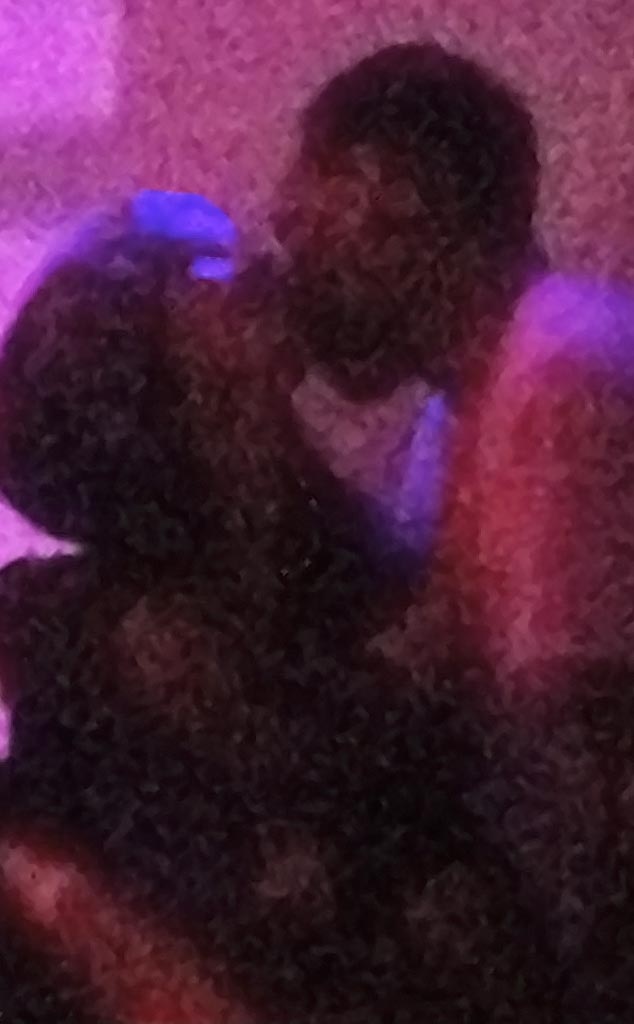 Maciel/X17online.com
Finally, a Chris Brown romance report that doesn't involve Rihanna!
Rumors are swirling today that the 23-year-old singer and Nicole Scherzinger are more than just friends after photos of them supposedly kissing last night hit the Web.
While Brown and the X Factor U.K. judge were definitely spotted getting close while hanging out with Will.i.am at Hollywood hot spot Supperclub, the twosome were not—repeat—not making out.
"There is absolutely no truth to the ridiculous story regarding Nicole and Chris Brown," Scherzinger's rep tells E!. "The photos that have surfaced are old friends who were trying to talk at a very loud club. I guarantee there will be no photos of them kissing. This is a non-story."
A rep for Brown gave a similar denial on the PDA reports.
"No story here," Brown's camp says. "They were not kissing. They are friends, have been for years and they were talking at a club with loud music playing."
In the pics, obtained by X17, Brown and Scherzinger can be seen hanging out in the middle of the club. Though it's hard to tell for sure, it does appear that Brown is simply whispering in Scherzinger's ear.
Both Brown and Scherzinger have been in long-term on-and-off relationships, Brown with model Karrueche Tran and Scherzinger with Formula 1 racer Lewis Hamilton.
Now we want to hear from you. Do you think the pair were caught kissing? Sound off below.