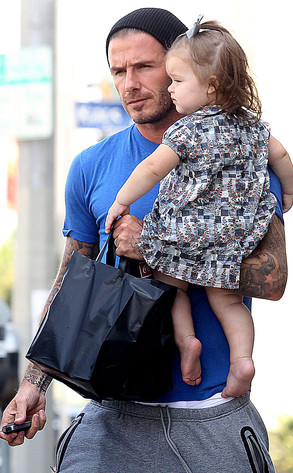 Brian Lindensmith / Splash News
Consider this precious pic both sweet and swoonworthy.
Because on one hand, there's the ever-so-sexy David Beckham showing off his edgy tattoo sleeves and bulging biceps, but clutching on to those terrifically toned arms is none other than the adorable 14-month-old Harper Beckham.
On Tuesday, the doting dad took his favorite little lady out for lunch in West Hollywood, and the twosome made quite the sweet pair as they enjoyed some quality father-daughter bonding time.