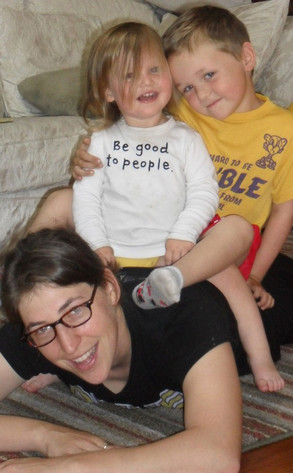 Mayim Bialik's No. 1 green tip might sound a little dirty at first, but it does a lot of good in the end.
"I'm a total green nut," the eco-friendly actress tells us of conserving around the house. "We don't use paper towels at all. We use towels [and] we use old cloth diapers."
Really?! "They are incredibly absorbent," Bialik says.